Farm Camp offers a wide variety of farm/Team activity
Our Farm Camp offers educational, hands on fun for children of all ages. Kids choose an animal to "adopt" for the week, learn about and care for. At the end of the week, parents and loved ones are invited to our farm so the kids can present their animal (costume and all). Confidence grows with each new experience, some of which include learning how to ward of predators with a slingshot and paint balls, collect farm fresh eggs, shear sheep, learn how to fish, and so much more! Camp is enhanced with fun camp songs, obstacle courses, team building activities and more. Every day is a bit different but jam packed with fun! We book so quickly due to our campers coming year after year and then earning a Jr Counselor title and on to a being employed here at the farm as a Sr Counselor!. We are unique because your children are counseled by past campers who have a passion for animals and spending time on this farm. No week of camp can compare to the education, fun they will experience in a ratio of 1 to 6. It may be hard to believe but your child will say this has been the best week ever and write about it on their essay when back to school. Our goal is safety first and making it a very special week of their summer! Camp is for ages 6-12 years old and approved Jr counselors can continue on!
Camp 2019 Dates
online registration
email bentonfamilyfarm@aol.com for specific questions
Session 1 June 17-21
Session 2 June 24-28
Session 3 July 8-12
Session 4 July 15-19
2019 online registration
use link below 2019 registration
For the camp application click here. payment can all be done online this year(even in payments) and it's a new simple online registration with option for auto check payment simply with your routing# and checking acct#. $4 processing fee Sibling discount will appear on registration.
This new online registration process will only fill so many slots and will also ask you if wish to be put on the waiting list for different weeks if the week is full. If we can accommodate by adding another Sr counselor then the waiting list assists us with this.
-Milking the cow(1 minute milk contest)
-Tending to the chicks
-Caring & Feeding animals
-Shearing sheep and goats
-Hayrides & working in the dirt
-Games and team building
-Working with the land
-Working in the garden
-Scavenger hunts & Outdoor games
-TEAM BUILDING SKILLS
-Learning to fish & collecting plenty of worms
-archery & Horseback riding are offered at no additional charge but are not required
-Junior counselors will be learning more advanced Vet Science, microscope techniques, learning to communicate and help teach the younger campers, learn to lead skits and having fun random assignments all week!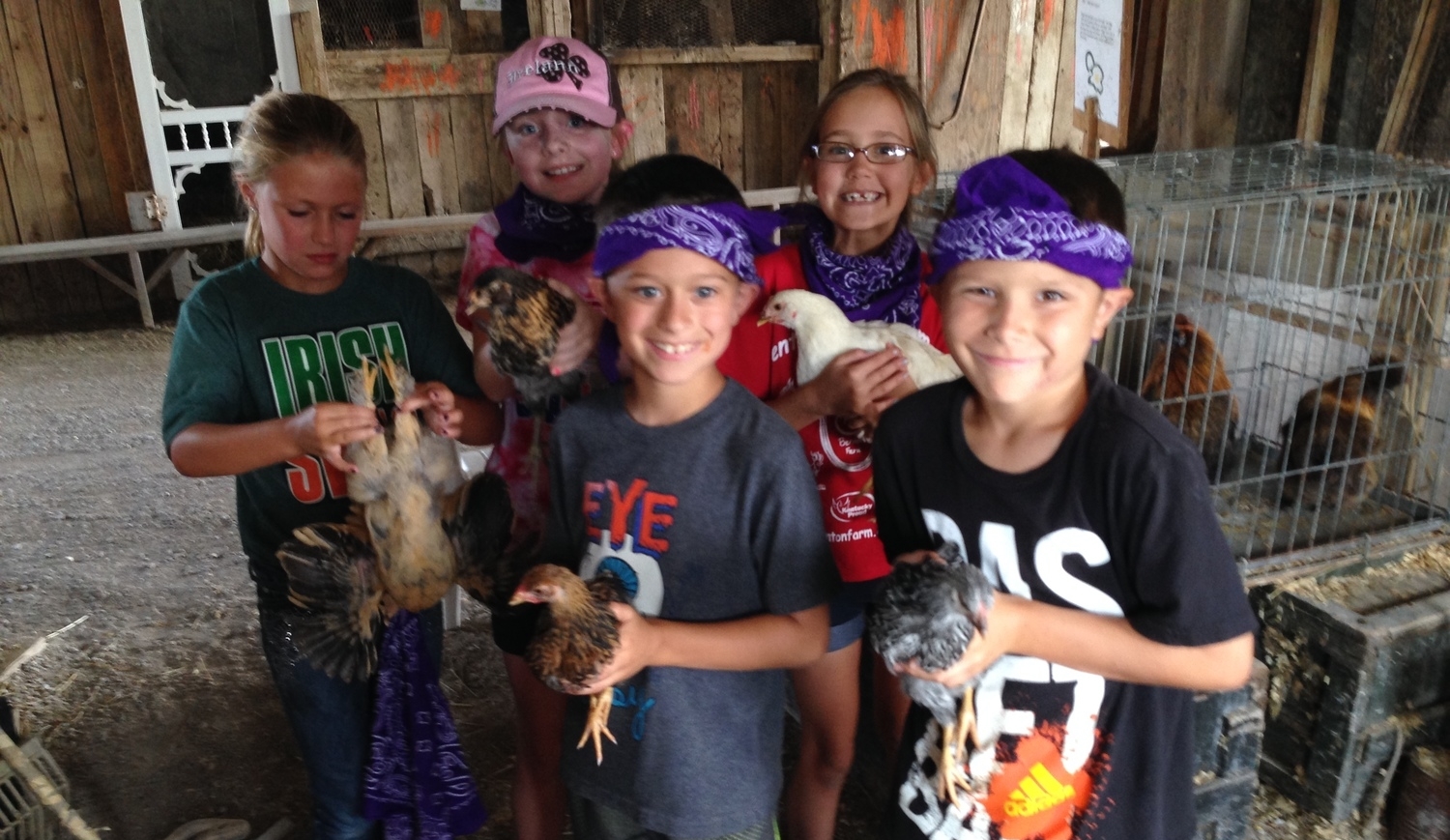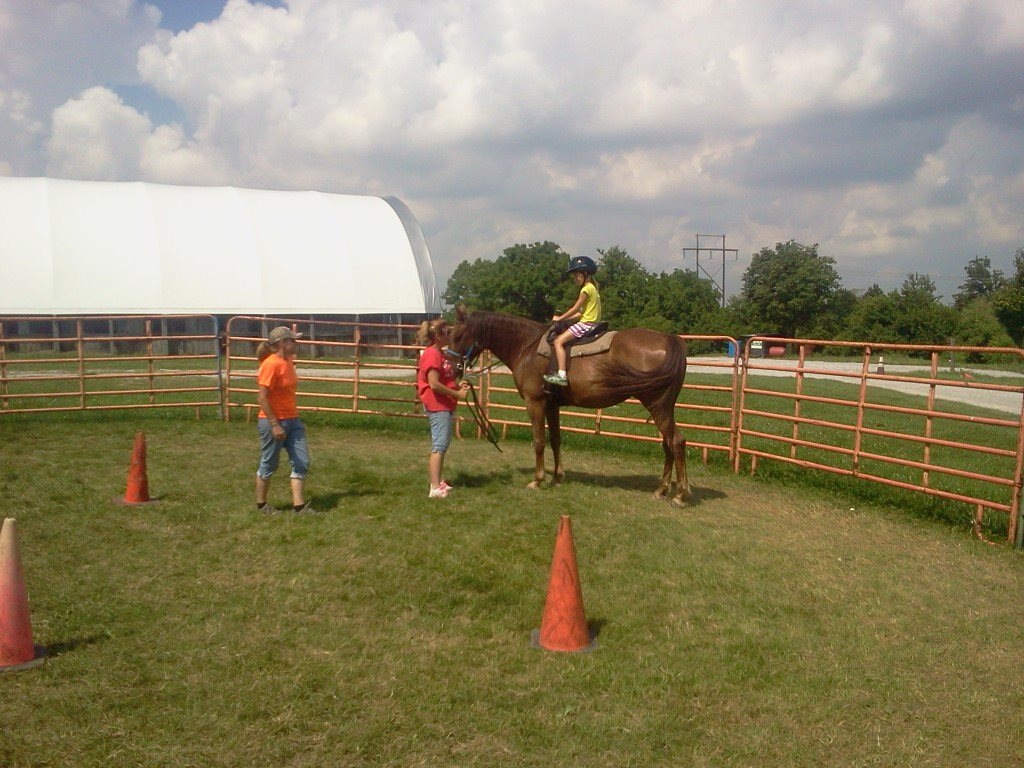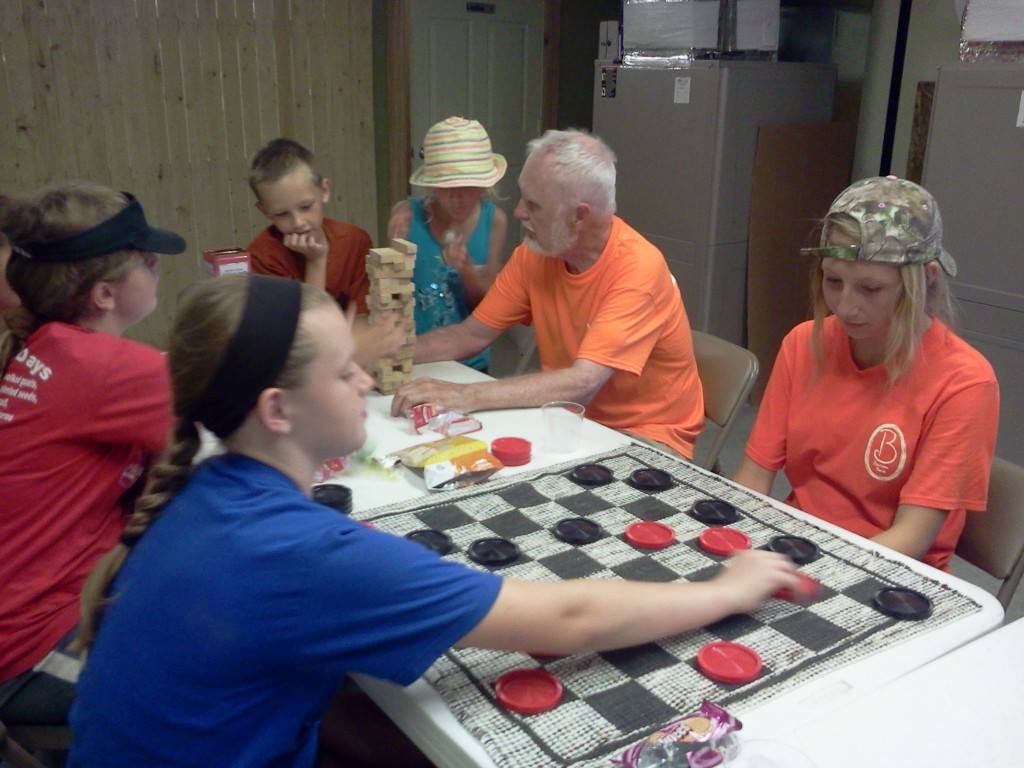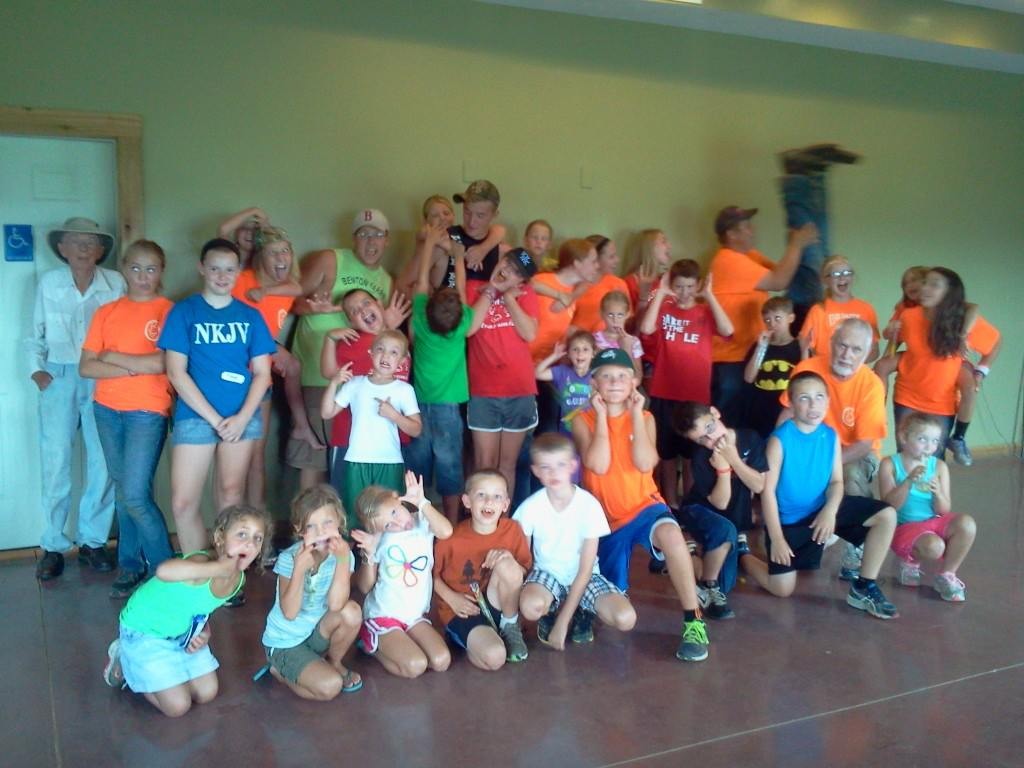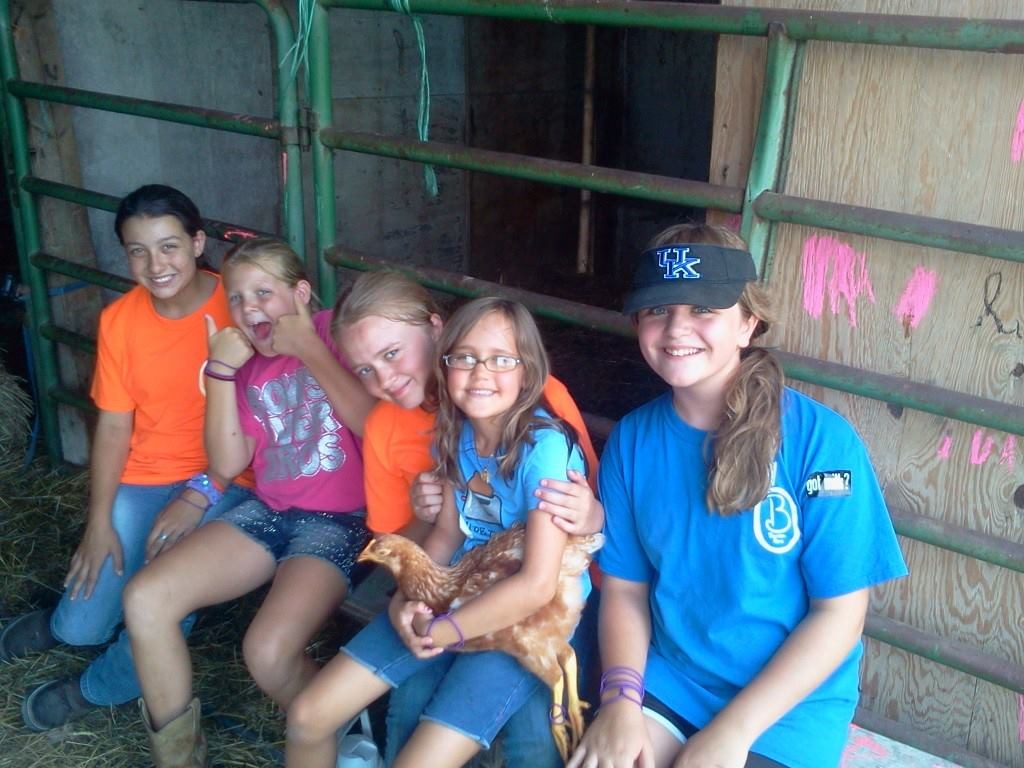 Camp is for kids aged 6-13
(note generally by 12 years old or sometimes sooner if approved last year they move on to Jr. counselor which they will have a green farm t-shirt on identifying them to you and your campers) They must tell the director farmer mary they are interested and will be tested during camp week. It's a very important step to advance oNto and depends on their knowledge and abilities.
Farm Camp is Monday - Friday 9:45am - 2:45 pm (expect to stay till 3 pm as they will want to show you around)
FEES below Sibling discounts are available
Camper fee is $225 for 1 week ($75 non refundable deposit) due at time of registration and $4 check fee.
Only already PRE Approved Junior Counselors or Past Jr's return for $200 with($75.00 deposit nonrefundable) $4 check fee
Children bring their own lunch bag and refrigeration is provided and we provide snacks and water or Gatorade during day. We just ask the camper bring their own water bottle with their name on it!
.
WARNING: DUE TO THE KENTUCKY EQUINE (HORSE) ACTIVITY LIABILITY ACT WE DO NOT CARRY INSURANCE – Ride AT YOUR OWN RISK All children are required to ride with a helmet.
UNDER KENTUCKY STATE LAW, A FARM ANIMAL ACTIVITY SPONSOR, FARM ANIMAL PROFESSIONAL, OR OTHER PERSON DOES NOT HAVE THE DUTY TO ELIMINATE ALL RISKS OF INJURY OF PARTICIPATION IN FARM ANIMAL ACTIVITIES. THERE ARE INHERENT RISKS OF INJURY THAT YOU VOLUNTARILY ACCEPT IF YOU PARTICIPATE IN FARM ANIMAL ACTIVITIES. KRS 247.4027    This applies to all KY farm and events per state law.